PRESENTED BY DRS JOHN AND JULIE GOTTMAN  |  ENDORSED BY THE AACC
*This training is held in conjunction with the 2014 AACC International Marriage & Family Summit, July 17-19, 2014 at the Sheraton. Make sure to stay and attend! For more information, click here.

REGISTER HERE
WHEN / TIME: Wednesday and Thursday, July 16-17, 2014 | 8:45a – 5:30p daily
Super Early Bird Registration Fee: $399.00 thru April 1st | $450 Apr 2nd thru June 1st | $499 after June 1st    $50 PRIORITY SEATING   (Student and Military Discounts Available!) Cost includes:
Live Training by Drs John and Julie Gottman
300-page Clinical Manual (Featuring new relationship assessment questionnaires and clinical interventions)
Certificate of Completion for Level 1 Training
Eligibility to continue on to Level 2 and 3; eligibility to become a Gottman Certified Therapist; eligibility to become a member of the Gottman Referral Network
Earn 12 CEU's through PESI Inc. (Available for purchase for $29.99* at the event)
*Q. Are the CE's included in the price of the workshop? No, you may purchase your CE's directly at the events.  The reason is that anyone can attend from clinicians, clergy, students and couples.  Not everyone needs nor wants CE's, so we would unnecessarily be charging people.  Also, we are not a CEU provider.  We use PESI Inc. (which are their fees).  We do not make any money on CEU's.
MEETING LOCATION: Sheraton San Diego Hotel and Marina
1380 Harbor Island Dr | San Diego, CA 92101
Parking is $22 daily
---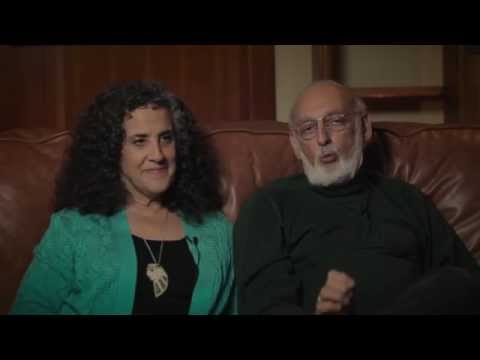 Workshop Description
When couples enter the therapy office, they sting with pain and despair. They look to the clinician to referee chronic conflicts, fix their partners, and rebuild burned bridges. Now, based on Dr. John Gottman 35 years of compelling research with over 3,000 couples, there's a practical and highly effective approach to guiding these couples across the chasm that divides them.
In this workshop, you will be provided with a research-based roadmap for helping couples compassionately manage their conflicts, deepen their friendship and intimacy, and share their life purpose and dreams.
In this inspirational two-day workshop, you'll learn:
Research-based strategies and tools to help couples successfully manage conflict.
Skills to empower couples to dialogue about their worst gridlocked issues by uncovering their underlying dreams, history, and values.
Methods to help couples process their fights and heal their hurts.
Techniques for couples to deepen their intimacy and minimize relapse.
New assessments and effective interventions to help understand couples struggles.
You'll receive a 300-page clinical manual featuring new relationship assessment questionnaires and clinical interventions designed to help couples break the cycle of criticism, defensiveness, contempt, and stonewalling. Apply Gottman Method Couples Therapy to help couples strengthen:
The Friendship System – the foundation for intimacy, passion, and good sex.
The Conflict System – the basis for helping couples identify and address solvable problems, and understand and manage irresolvable differences.
The Shared Meaning System – the existential foundation of the relationship that helps couples discover their shared purpose for building a life together.
Optional Addition:
Gottman Level 1 Training: "Christian Insights, Integration and Application
Wednesday, July 16th 7:00p – 8:30p (no additional cost)
Linda Mintle, PhD., LMFT, LCSW
Linda Mintle, Ph.D., is a Licensed Marriage and Family Therapist, clinical social worker, professor, author, and national speaker. She serves as Chair of Behavioral Health at the College of Osteopathic Medicine at Liberty University in Lynchburg, Virginia. With 30 years of clinical experience working with couples, families and individuals, she is an expert on relationships and the psychology of food, weight, and body image. Dr. Mintle also serves as a national news consultant, BeliefNet blogger, and radio show host. She is a best-selling author with 19 book titles, including I Married You, Not Your Family and Divorce Proofing Your Marriage.
*Faith matters in Mental Health and Relationships. Since an overwhelming number of clients are Christian, National Marriage Seminars is offering this "optional" training Wednesday, July 16th from 7:00p-8:30p at no additional cost.