75-minute Gottman Group Consultation Mar 9, 2022
9:30 am – 10:45 am EST via ZOOM (limited to 10 attendees) Gottman Therapy Model Group Consultation is always an opportunity for further growth after a training— clinically, business-wise or both. Consultation involves a collaborative discussion rather than the straight-up offering and receiving of advice.
Description
$40 75-minute Gottman Therapy Model Group Consultation (limited to 10 attendees)
We all need a confidant for support as we integrate the Gottman approach to therapy. To benefit from each other's experience we touch on:
Challenges or difficulties with integrating new approaches
Challenges clients might have with a new approach
Just having someone remind you of your strengths when you have a challenging caseload or validate that what you are doing or thinking is on target, can give you the professional encouragement you need.
Therapy Model Consultation takes many forms:
Phone calls with colleagues
Video Conferencing
In-person meetings
You may also benefit from Case Consultation.
Please note: This Gottman Therapy Model Consultation is not part of the Gottman Certification Process.
Prerequisites:  Attendance of Gottman Level 1, Level 2, or Level 3.
Cancel/Refund Policy
Disclaimer, Refund, Policy Cancellation Policy Agreement*
Refund, Disclaimer & Cancellation Policy: All CE Purchases are final. No refunds will be extended.
Grievance Policy: It is the mission of National Marriage Seminars of America to find presenters who serve as a gateway to enhance clinical skills and to produce and distribute their work with integrity. We also believe in creating a learning environment that respects the diversity our attendees bring to these events. If you are dissatisfied with your experience, please email us at admin@nationalmarriageseminars.com or contact us via phone at 813-960-0001 to further discuss your concerns.
Consultant
Chris Cambas, LMFT, Certified Gottman Therapist
Chris is a licensed marriage and family therapist with over 35,000 hours of face-to-face experience in private practice. He attended the University of Tampa for his undergraduate degree and Liberty University for his Master's Degree. He's also certified in Gottman Method Couples Therapy and is a Certified Gottman Trainer.
Today you are one step closer to a new life. As a Certified Gottman Therapist, my goal is to help you uncover your true potential and lead a life that is worth celebrating. While we can't change difficult situations of the past, we can work together to better understand and resolve challenges in your life. By applying complementary therapy approaches and techniques, we can unearth long-standing behavior patterns or negative perceptions that may be holding your marriage back. If you're looking for extra support and guidance through a challenging situation in your marriage or you're just ready to move in a new direction, I look forward to working with you to achieve your goals.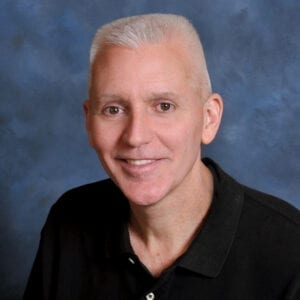 Chris Cambas is the founder and CEO of National Marriage Seminars and Couplestrong. He obtained a Masters in Christian Studies from Southeastern Baptist Theological Seminary and a Masters in Professional Counseling from Liberty University. He is a licensed marriage and family therapist and is a Certified Gottman Therapist as well as a Certified Gottman Trainer. Chris uses researched-based counseling for individuals, couples, and families. His focus of therapy includes the following: marital conflicts (including affair recovery and divorce recovery), pre-marital, addictions, anxiety and spiritual challenges. His primary focus is working with couples in crisis to renew their relationships through one-on-one marriage intensives.  More Information About Chris Cambas
Event Details
ZOOM link will be sent the day before the consultation
Day 1: September 22, 2021

Start time: 09:30 a.m. EDT
End time: 10:45 a.m. EDT
Venue: Via ZOOM
Phone: 813-960-0001
Email: lori@nationalmarriageseminars.com