Art & Science of Love Couples Weekend Retreat Omaha, NE Apr 9-10 2022
$825 per couple.  For couples and therapists with partners.  Based on over 40 years of research with thousands of couples, The Art and Science of Love retreat will give you new insights and research-based skills that can dramatically improve intimacy and friendship and help you manage conflict in a healthy, positive way.
Description
*For Couples and Therapists and their partners in Omaha, NE
Couples Weekend Retreat
              The Art and Science of Love
Taught by Dr. Stephanie Weiland Knarr, Ph.D., LCMFT
September April 9-10, 2022
9:00am – 5:30p daily
Homewood Suites by Hilton 625 South President Street Baltimore, MD 21202
Discover the Art & Science of Love Couples Weekend Retreat at our world-renowned workshop for couples created by The Gottman Institute and based on over 40 years of research.  The Art and Science of Love curriculum was developed from 40 years of research with more than 3,000 couples.  The couples therapy weekend is grounded on what research has proven actually works in relationships that are happy and stable, not idealistic notions or anecdotal evidence of what a relationship should be.
On day one of the Couples Therapy Weekend, you will learn how to build friendship in your relationship and express feelings of respect and affection.  On day two, you will learn how to manage conflict and communicate effectively.  The Couples Weekend Retreat has produced positive results for 94% of those who attend based on exit interviews.
There is only room for a limited number of couples per Couples Weekend Retreats, so please register right away to reserve your spot for the ideal weekend in your schedule!
Who Is This Workshop For?
This workshop is designed for ALL couples in a committed relationship. You do not need to be married. If you have a strong relationship, this Couples Weekend Retreat will provide you with insights and tools to foster further closeness, friendship, and trust. If your relationship is distressed, this two-day workshop will provide you with a greater understanding of your relationship and a road map for repair.
No public discussion or disclosure is involved. All work is done as a couple and Gottman-trained therapists are available to support one-on-one during exercises. This educational Couples Therapy Weekend may not be appropriate for couples dealing with addiction, domestic violence, or other serious relationship issues. In those situations, we recommend seeking counseling with a Gottman-trained therapist.
Couples who Register for the Art and Science of Love Couples Weekend Retreat receive the Art and Science of Love Box Set which includes a Workbook and other Resources needed to create a more successful relationship!
*Registrations are non-refundable. By registering, you acknowledge the refund policy.   If a couple needs to cancel attending an ASL they have registered for, they may reschedule to a new date for one of Dr. Stephanie's future ASL Couples Weekend Retreats.
Presenters Bios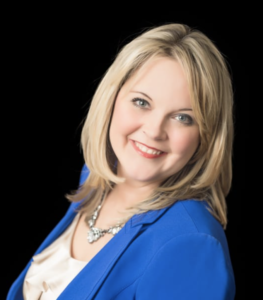 Dr. Stephanie Weiland Knarr
Owner | Ph.D., LCMFT (Licensed Clinical Marriage and Family Therapist)
Dr. Stephanie is a popular psychotherapist and couples therapist in the Metropolitan Baltimore Washington D.C. Region. Dr. Stephanie teaches how to repair conflicted relationships in both the workplace and the family. Her compassionate and down-to-earth approach is loved by many of her followers–which she credits to her early years growing up on a Nebraska family farm in an entrepreneurial family.
Dr. Stephanie has spoken to thousands of people about the steps to effectively repair relationship complaints. Her passion is to inspire people in all walks of life to use the important concepts of business customer service in ALL relationships.
Stephanie's motto is:
"Do You Have A Customer Service Counter For Your Significant Other?™

How About For Your Boss and Co-Workers?"
Event Details
This training is hosted by Dr. Stephanie's Relationsip Repair Shop - this is not a National Marriage Seminars hosted workshop.
Dr. Stephanie Weiland Knarr, Ph.D., LCMFT
Day 1: April 09, 2022

Day 2: April 10, 2022

Venue: Homewood Suites by Hilton Omaha-Downtown 1314 Cuming St Omaha, NE 68012