Gottman Level 1 Columbus, OH August 4-5, 2023
*No Discounts are valid for this training.  Truly inspiring workshop, Level 1 Training will give you new insights into treatment for couples who struggle, using proven assessment techniques and intervention strategies.
Our practical, emotion-focused, and highly effective approach is based on Drs. John and Julie Gottman's four decades of research with more than 3,000 couples. It is the most extensive study ever done on marital stability and divorce prediction.
Help couples learn to manage conflict, deepen friendship and intimacy, and share their life purpose and dreams. Discover research-based assessments and effective interventions you can start practicing immediately.
THIS TRAINING IS HOSTED AND PRESENTED BY Columbia Counseling, Consulting & Research, LLC.
Description
VENUE: 1115 Worthington Woods Blvd, Columbus, OH 43085
THIS TRAINING IS HOSTED AND PRESENTED BY Columbia Counseling, Consulting & Research, LLC.
PDF Download of the 300-page Level 1 Clinical Training Manual
On-Demand training of the Drs. John and Julie Schwartz-Gottman's presentation and videos of a recent Level 1 in your Gottman Institute account on their website.
Gottman Method Couples Therapy Level 1 Training Certificate of Completion
Up to 12 CE Hours are available
Eligibility to continue to Level 2 Training
Columbus, OH (In-Person)
9a-5p EST
Bridging the Couple Chasm
When couples enter the therapy office, they sting with pain and despair. They look to you, the clinician, to referee chronic conflicts, fix their partners, and rebuild burned bridges. Our practical, emotion-focused, and highly effective approach is based on Dr. John Gottman's 40 years of compelling research with over 3,000 couples. Join the worldwide network of more than 50,000 mental health professionals who have completed Level 1 Training in Gottman Method Couples Therapy.
This inspiring learning experience will give you new insights into treatment for couples who struggle. In this self-paced online course, you will discover a research-based method for helping couples manage conflict, deepen friendship and intimacy, and share their life purpose and dreams.
Learning Objectives
At the completion of this training, you will be able to:
Summarize the research that allows us to predict future relationship stability
Describe the seven levels of the Sound Relationship House theory
Conduct a couple's therapy assessment using elements of the couple's narrative, the Oral History Interview, written questionnaires, observations of conflict and individual interviews
Describe two interventions to help strengthen a couple's conflict management
Describe two interventions to enhance a couple's friendship system
Describe two interventions to explore a couple's system of shared meaning
Explain why physiological self-soothing is essential for a healthy relationship
Create a therapeutic contract with a couple, discuss and decide on goals and include a summary of the couple's strengths and areas that need improvement
Describe the Philosophy of Therapy and include assumptions, an overview of techniques and goals of therapy
Describe the Rapoport Intervention and when to use it
Describe the process of therapy, including the structure of a session
Presenters Bios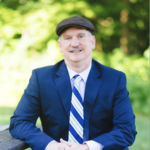 Dr. Don D. Allen is a Clinical Social Worker and a scholar. He divides his time between private practice, public speaking, and clinic work. Occasionally, he will take a teaching position at a University, supervise colleagues, provide consultation in the corporate community, and staff critical incident debriefings. He has been approached to provide program evaluation research but has declined offers due to the demands of his practice at this time. Dr. Allen has a grounding in psychodynamic therapy, Cognitive Behavioral Therapy (CBT), and other evidence-based treatment modalities. He works with children ages 4 to 12, adolescents, and adults. He provides and particularly enjoys doing marriage and family therapy and other relationship issues. He treats clients with a wide range of emotional, behavioral, and adjustment problems. He treats anxiety, stress, depression, and drug/alcohol. He treats ADHD, oppositional defiant disorder and school-related problems. He treats personality and character disorders and the majority of DSM IV-R diagnoses.
In addition, he regularly provides workshops, seminars, and webinars on a multitude of topics including Balancing work and home life, managing stress, creativity, emotional IQ, effective management, coaching, and many other topics.
    Dr. Allen has been in the field, providing direct practice for over 25 years. He is passionate about his work, and although he has worked in oversight roles, he prefers using his expertise face-to-face in his office, at schools, and in a teaching capacity. He is enthusiastic and eager to provide his compassion, concern and empathic understanding to those who seek his help and wish to improve the quality of life in a sustained and lasting way.
Dr. Allen received his first master's degree from the University of Maryland in 1984. After practicing in the field for eight years, he received his Ph.D. from Columbia University in 2004.
Cancel/Refund Policy
Disclaimer, Refund, Policy Cancellation Policy Agreement*
Refund, Disclaimer & Cancellation Policy: ALL SALES ARE FINAL. In the event a seminar is canceled National Marriage Seminars, Inc. is only responsible for reimbursement of fees paid for the seminar with the exception of force majeure. All costs incurred for travel arrangements are the sole responsibility of the individual or entity that made those arrangements. National Marriage Seminars, Inc. reserves the right to move venue location and assigned presenters originally advertised for an event with a 30-day notice to attendees. In the event a venue or presenter is changed, no reimbursements will be given. Venue changes are not to exceed 50 miles or 1 hour drive time from the original venue advertised. The individual or entity that made the arrangements to attend a National Marriage Seminars, Inc. event agrees to hold harmless National Marriage Seminars, Inc., its directors, and employees from any and all liability associated with those travel arrangements. By registering for any National Marriage Seminars, Inc. sponsored or hosted event the individual or entity agrees to these terms. National Marriage Seminars has the right to move this training to an on-demand format based on COVID-19 recommendations with city and CDC guidelines during a pandemic or natural disaster.
CE's: CE's are NOT included in the price of these workshops, however, they will be available for purchase at the event.
Grievance Policy: It is the mission of National Marriage Seminars of America to find presenters who serve as a gateway to enhance clinical skills and to produce and distribute their work with integrity. We also believe in creating a learning environment that respects the diversity our attendees bring to these events. If you are dissatisfied with your experience, please email us at admin@nationalmarriageseminars.com or contact us via phone at 813-960-0001 to further discuss your concerns.
Event Details
12 CE Hours (available for $39.99 through National Marriage Seminars of America)
Registration Fee includes: Live In-Person Training
PDF Download of the 300-page Level 1 Clinical Training Manual
On-Demand training of the Drs. On their website, John and Julie Schwartz-Gottman's presentation and videos of a recent Level 1 in your Gottman Institute account.
Gottman Method Couples Therapy Level 1 Training Certificate of Completion
Up to 12 CE Hours are available
Eligibility to continue to Level 2 Training
Start date: August 04, 2023
End date: August 05, 2023
Start time: 09:00 a.m. EDT
End time: 05:00 p.m. EDT
Venue: 1115 Worthington Woods Blvd, Columbus, OH 43085
Phone: 813-960-0001
Email: lori@nationalmarriageseminars.com