Level 3 Practicum Dallas, TX Jun 15-17 2023
During this practicum workshop, participants examine videotaped cases of couples brought in by workshop colleagues. These are used as teaching tools to deepen your understanding of when and how to use various Gottman Method interventions, and how to replace destructive patterns with meaningful interactions.
This training is hosted by Don Allen, Ph.D., with Columbia Counseling, Consulting & Research, LLC.
Please contact lori@nationalmarriageseminars.com regarding our payment plan option.
Description
VENUE: COURTYARD DFW AIRPORT NORTH/IRVING, 4949 REGENT BLVD., IRVING, TX 75063 (972)-929-4004
This training is hosted by Don Allen, Ph.D., with Columbia Counseling, Consulting & Research, LLC.
9 am – 5 pm daily
Through videotaped cases of real couples, hands-on role plays, demonstrations of assessments and interventions, and nuanced discussion of technique, the Level 3 Practicum significantly expands your understanding of when and how to use Gottman Method approaches.
You will have the opportunity to practice and refine your use of Gottman Method therapy and receive personalized guidance in developing a roadmap for clinical decisions.
Level 3 Practicum content represents the true resistances and co-morbidities we face as therapists and how we can transform them into effective healing methods for the couple.
The workshop is structured to help create a safe and secure environment so participants can learn and practice while feeling free of criticism and negative judgment.
Program Objectives:
At the completion of this training, you will be able to:
Choose an intervention that is appropriate for the clients at the moment.
Recognize the Four Horseman when one member of a couple exhibits that behavior.
Stop the couple's dyadic interaction when one member exhibits one of the four horsemen. Describe the Four Horseman to the couple.
Explain the antidote to the relevant horseman clearly and accurately.
Coach the person with an alternative way to express him- or herself using an appropriate antidote.
Re-direct the couple to resume communication in a dyadic way. Continue to monitor for the four horsemen and intervene if they reemerge.
Identify when one or both partners are physiologically flooded (and not just upset) and stop the interaction between the couple.
Provide a brief explanation of flooding in clear, sensitive language.
Intervene by guiding one or both partners through a relaxation technique before continuing.
Explain the Dreams Within Conflict process and goals clearly.
Instruct couple on the Dreams Within Conflict intervention.
Assist one partner to ask the other partner questions about the dream or deeper meaning embedded in their specific gridlocked issue.
Provide The Dream Catcher Questions handout and coach one partner to ask the other questions from the handout to increase understanding of their partner's underlying dreams or deeper meaning embedded in the specific gridlocked issue; help the couple hold to the questions to go deeper vs. getting into their own point of view.
Introduce the concept of softened start-ups and explain why it helps (i.e., it is easier for their partner to hear and understand their point).
Explain research showing that the first three minutes of a discussion predicts whether that discussion will go well and whether their overall relationship will go well.
Explain the importance of expressing needs in positive terms and instruct the partner to restate their point without criticism and then direct them to resume dyadic interaction.
Stop the couple's interaction when one or both partners are not accepting influence.
Explain the need for accepting influence (which may include a reference to research). This includes finding a way to understand and honor some aspect of their partner's position, with a focus on yielding and accepting influence rather than on persuading.
Stop the couple and instruct in the concept of offering and accepting repairs and why it is useful.
Provide the Repair Checklist and explains its use.
Ask appropriate Gottman Oral History questions and stay on track with sensitivity to the couple's issues and building rapport.
Conduct Oral History interviews with appropriate timing.
Conduct Oral History interview with sensitivity to issues of co-morbidity.
Presenter Bios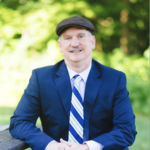 Dr. Don D. Allen is a Clinical Social Worker and a scholar. He divides his time between private practice, public speaking, and clinic work. Occasionally, he will take a teaching position at a University, supervise colleagues, provide consultation in the corporate community, and staff critical incident debriefings. He has been approached to provide program evaluation research but has declined offers due to the demands of his practice at this time. Dr. Allen has a grounding in psychodynamic therapy, Cognitive Behavioral Therapy (CBT), and other evidence-based treatment modalities. He works with children ages 4 to 12, adolescents, and adults. He provides and particularly enjoys doing marriage and family therapy and other relationship issues. He treats clients with a wide range of emotional, behavioral, and adjustment problems. He treats anxiety, stress, depression, and drug/alcohol. He treats ADHD, oppositional defiant disorder and school-related problems. He treats personality and character disorders and the majority of DSM IV-R diagnoses.
In addition, he regularly provides workshops, seminars, and webinars on a multitude of topics including Balancing work and home life, managing stress, creativity, emotional IQ, effective management, coaching, and many other topics.
    Dr. Allen has been in the field, providing direct practice for over 25 years. He is passionate about his work, and although he has worked in oversight roles, he prefers using his expertise face-to-face in his office, at schools, and in a teaching capacity. He is enthusiastic and eager to provide his compassion, concern and empathic understanding to those who seek his help and wish to improve the quality of life in a sustained and lasting way.
Dr. Allen received his first master's degree from the University of Maryland in 1984. After practicing in the field for eight years, he received his Ph.D. from Columbia University in 2004.
Cancel/Refund Policy
Disclaimer, Refund, Policy Cancellation Policy Agreement*
Refund, Disclaimer & Cancellation Policy: ALL SALES ARE FINAL. In the event a seminar is canceled National Marriage Seminars, Inc. is only responsible for reimbursement of fees paid for the seminar with the exception of force majeure. All costs incurred for travel arrangements are the sole responsibility of the individual or entity that made those arrangements. National Marriage Seminars, Inc. reserves the right to move venue location and assigned presenters originally advertised for an event with a 30-day notice to attendees. In the event a venue or presenter is changed, no reimbursements will be given. Venue changes are not to exceed 50 miles or 1 hour drive time from the original venue advertised. The individual or entity that made the arrangements to attend a National Marriage Seminars, Inc. event agrees to hold harmless National Marriage Seminars, Inc., its directors, and employees from any and all liability associated with those travel arrangements. By registering for any National Marriage Seminars, Inc. sponsored or hosted event the individual or entity agrees to these terms.
CE's: CE's are NOT included in the price of these workshops, however, they will be available for purchase at the event.
Grievance Policy: It is the mission of National Marriage Seminars of America to find presenters who serve as a gateway to enhance clinical skills and to produce and distribute their work with integrity. We also believe in creating a learning environment that respects the diversity our attendees bring to these events. If you are dissatisfied with your experience, please email us at admin@nationalmarriageseminars.com or contact us via phone at 813-960-0001 to further discuss your concerns.
Event Details
Included:
3-day In-Person Training | 300-page PDF Clinical Manual | 20 CE hours available for purchase ($39.99) | Ability to be listed on the Gottman Referral Network | Qualified to continue on the Gottman Certification Track
This training is hosted by Don Allen, Ph.D., with Columbia Counseling, Consulting & Research, LLC.
Start date: June 15, 2023
End date: June 17, 2023
Start time: 08:30 a.m. CDT
End time: 05:00 p.m. CDT
Venue: COURTYARD DFW AIRPORT NORTH/IRVING, 4949 REGENT BLVD., IRVING, TX 75063 (972)-929-4004
Phone: 813-960-0001
Email: lori@nationalmarriageseminars.com