Seven Principles for Making Marriage Work Leader Training In 2022
The Seven Principles for Making Marriage Work is the bestselling and acclaimed culmination of four decades of research, presented in an accessible format to anyone who longs for stronger, healthier relationships.
Description
SEVEN PRINCIPLES LEADER TRAINING IN 2022
Presenters Bios
Chris Cambas, LMFT, Certified Gottman Therapist and his wife, Lori Cambas.
Chris is a licensed marriage and family therapist with over 35,000 hours of face-to-face experience in private practice. He attended the University of Tampa for his undergraduate degree and Liberty University for his Master's Degree. He's also certified in Gottman Method Couples Therapy and is a Certified Gottman Trainer.
Lori has an extensive 30-year background in marketing and advertising as well as the hospitality industry. She is trained in Gottman Method Couples Therapy Levels 1-3. She attended the University of South Florida for her undergraduate degree.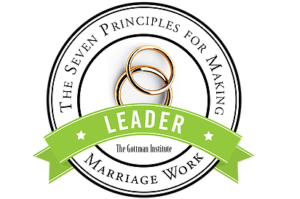 Cancel/Refund Policy
Disclaimer, Refund, Policy Cancellation Policy Agreement*
Refund, Disclaimer & Cancellation Policy: ALL SALES ARE FINAL. In the event a seminar is canceled National Marriage Seminars, Inc. is only responsible for reimbursement of fees paid for the seminar with the exception of force majeure. All costs incurred for travel arrangements are the sole responsibility of the individual or entity that made those arrangements. National Marriage Seminars, Inc. reserves the right to move venue location and assigned presenters originally advertised for an event with a 30-day notice to attendees. In the event a venue or presenter is changed, no reimbursements will be given. Venue changes are not to exceed 50 miles or 1 hour drive time from the original venue advertised. The individual or entity that made the arrangements to attend a National Marriage Seminars, Inc. event agrees to hold harmless National Marriage Seminars, Inc., its directors, and employees from any and all liability associated with those travel arrangements. By registering for any National Marriage Seminars, Inc. sponsored or hosted event the individual or entity agrees to these terms. National Marriage Seminars has the right to move this training to an on-demand format based on COVID-19 recommendations with city and CDC guidelines during a pandemic or natural disaster.
CE's: CE's are NOT included in the price of these workshops, however, they will be available for purchase at the event.
Grievance Policy: It is the mission of National Marriage Seminars of America to find presenters who serve as a gateway to enhance clinical skills and to produce and distribute their work with integrity. We also believe in creating a learning environment that respects the diversity our attendees bring to these events. If you are dissatisfied with your experience, please email us at admin@nationalmarriageseminars.com or contact us via phone at 813-960-0001 to further discuss your concerns.
Event Details
What is included in the price?
Two-day live training, The Seven Principles for Making Marriage Work paperback book, two Couples Guides, and Love Maps and Open-Ended Questions card decks
This is hosted by National Marriage Seminars and Couplestrong
Day 1: October 29, 2021

Day 2: October 30, 2021

Venue: VENUE - EMBASSY SUITES TAMPA AIRPORT WESTSHORE, 555 North Westshore Boulevard Tampa, Florida 33609, USA (813)875-1555Friday, 6p-9:30p & Saturday, 9a-4p
Phone: 813-960-0001
Email: lori@nationalmarriageseminars.com