Dr. Barry McCarthy On-Demand
$87.50 Holiday Pricing is valid through Dec 24th at midnight. Space is limited. No additional coupons are valid. Traditionally, marital and sex therapists have approached couples' problems in very different ways. This workshop focuses on integrating sexual interventions into marital therapy. Sex therapy is a specialty of couple therapy. An integrated approach to sexual and couple problems serves clients well. Sex problems, especially involving desire, are the most common mental health concern in the United States.
Description
Course Overview
Healthy marriages are satisfying, secure, and sexual. The 15-20% role of sexuality is to energize the couple bond and reinforce feelings of desire and desirability. The paradox is that dysfunctional, conflictual, or avoidant sexuality has a powerful effect of destabilizing the person and threatening marital stability. Sexual problems are the most common reason couples break up in the first five years of marriage, whether a first or second marriage.
This workshop will help clinicians become comfortable and confident in addressing sexual questions and problems. We confront the traditional male-female power struggle over intercourse frequency and replace it with a new understanding in which both women and men value affectionate, sensual, playful, erotic, and intercourse touch. The clinician becomes comfortable dealing with sexual problems directly and utilizing psychosexual skill exercises to address desire, arousal, orgasm, and pain problems. We explore new, empirically-validated approaches to affairs, trauma, pornography, and fertility problems.
Being an "askable" pro-sexuality clinician in helping couples discuss sexual questions and problems is of great therapeutic value. This includes redefining sex as much more than intercourse, confronting the male-female double standard and advocating for female-male sexual equity, integrating a medical intervention into the couple style of intimacy, pleasuring, and eroticism rather than expecting the medication to do it all, emphasizing giving and receiving pleasure-oriented touching rather than sex as an individual pass-fail performance test, and adopting the Good Enough Sex (GES) model to enhance couple sexual satisfaction.
A core theme in this workshop is to advocate for healthy sexual attitudes, behaviors, and emotions in the context of a respectful, trusting marital commitment. Contrary to gender stereotypes, what men value in a long-term marriage is that "my spouse has my back" and what women value is a vital, satisfying sexual relationship. There is solid scientific evidence that couples can be sexual in their 60's, 70's, and 80's. A healthy couple's sexuality promotes marital satisfaction.
Objectives:
At the completion of this training, you will be able to:
Utilize a comprehensive couple psychobiosocial model for assessment and treatment of sexual problems.
Emphasize acceptance of individual and couple psychological, relational, and sexual strengths and vulnerabilities while confronting "shameful" sexual secrets
Affirm the value of a satisfying, secure, and sexual marriage where the 15-20% role of sexuality is to energize the bond and reinforce strong, resilient sexual desire.
Help the couple choose the relational style which is the best fit and the sexual style which is the best fit (It is likely that the relational and sexual styles will be different).
Enhance sexual desire and satisfaction with aging so the couple maintains a satisfying, secure, and sexual marriage after 60.
Design an individualized relapse prevention plan to maintain sexual gains and grow intimacy and sexuality in the marriage.
Presenters Bios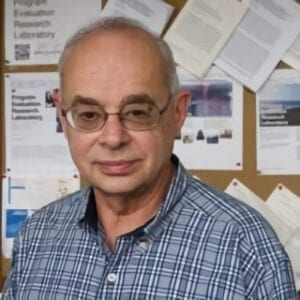 Dr. McCarthy came to American University in 1969 as a lecturer, and has been promoted to assistant professor, associate professor, and now a professor. He teaches an undergraduate course each semester -in the Fall Human Sexual Behavior and in the Spring Psychology of Well-Being. He has published over 75 professional articles, 20 book chapters, and co-authored 12 books for the lay public on topics of relationships and sexuality. He has presented over 300 professional workshops both nationally and internationally.
Cancel/Refund Policy
Disclaimer, Refund, Policy Cancellation Policy Agreement*
Refund, Disclaimer & Cancellation Policy: ALL SALES ARE FINAL. In the event a seminar is canceled National Marriage Seminars, Inc. is only responsible for reimbursement of fees paid for the seminar with the exception of force majeure. All costs incurred for travel arrangements are the sole responsibility of the individual or entity that made those arrangements. National Marriage Seminars, Inc. reserves the right to move venue location and assigned presenters originally advertised for an event with a 30-day notice to attendees. In the event a venue or presenter is changed, no reimbursements will be given. Venue changes are not to exceed 50 miles or 1 hour drive time from the original venue advertised. The individual or entity that made the arrangements to attend a National Marriage Seminars, Inc. event agrees to hold harmless National Marriage Seminars, Inc., its directors, and employees from any and all liability associated with those travel arrangements. By registering for any National Marriage Seminars, Inc. sponsored or hosted event the individual or entity agrees to these terms. National Marriage Seminars has the right to move this training to an on-demand format based on COVID-19 recommendations with city and CDC guidelines during a pandemic or natural disaster.
CE's: CE's are NOT included in the price of these workshops, however, they will be available for purchase at the event.
Grievance Policy: It is the mission of National Marriage Seminars of America to find presenters who serve as a gateway to enhance clinical skills and to produce and distribute their work with integrity. We also believe in creating a learning environment that respects the diversity our attendees bring to these events. If you are dissatisfied with your experience, please email us at admin@nationalmarriageseminars.com or contact us via phone at 813-960-0001 to further discuss your concerns.
Event Details
6 CE Hours (available for $39.99 through National Marriage Seminars of America)
6 Hours of video lecture and handouts
Day 1: You will receive instructions and access to the training via email.
Start time: 00:00 a.m.
End time: 00:00 p.m.
Venue: On-Demand
Phone: 813-960-0001
Email: lori@nationalmarriageseminars.com